Church Organ. Design of a church organ in St. Sebastian
Product Design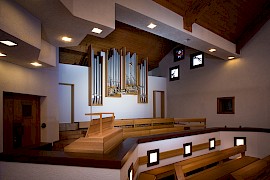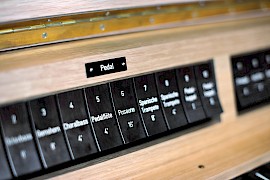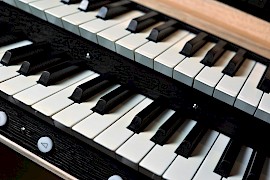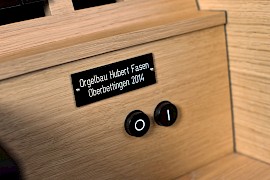 Design of prospectus, playing table and bench of new-build organ in Catholic church St. Sebastian in Boppard-Buchholz.
The church is a brutalist building by famous Swiss architect Prof. Dr. Walter Maria Förderer and was finished in 1976. A fitting of an organ was initially planned, but postponed for several times.
Only in 2011 a small nonprofit organization had managed to collect enough money to hire the organ builder 'Hubert Fasen' to develop a sound-concept and build a full-blown church organ optimized for the architecture and acoustics of the church.
The gallery of the church provided the ideal space for the organ. A parting wall was installed in order to hide all the technical components and most of the pipes, at the same time acting as the perfect passpartout for the prospectus of the instrument.
The organ features 28 organ registers with together more than 1500 pipes and is optimized for the play of baroque music mainly.
All the woodwork of prospectus, playing table and bench has been executed by Thomas Vogt.
Links:
www.orgelbau-fasen.de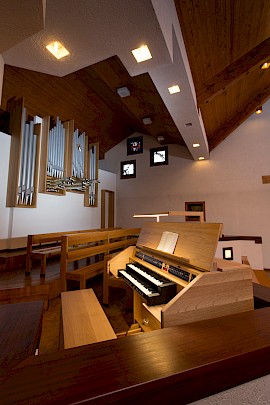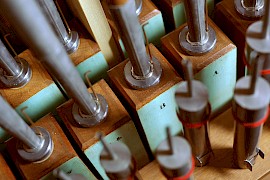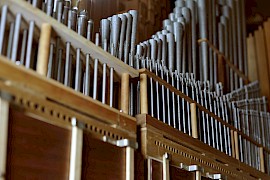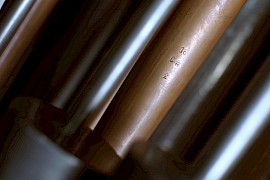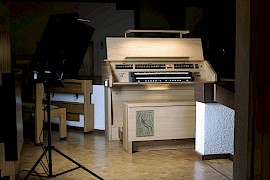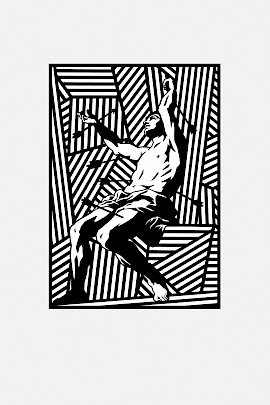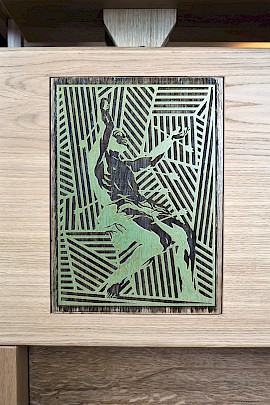 Swiss illustrator Gregory Gilbert-Lodge has created the design for a limited edition woodcut print of the church's patron, 'St. Sebastian'. A limited and numbered edition of this woodcut has been printed at Steindruckerei Wolfensberger in Zürich.
The prints are for sale, the entire proceeds will go to the organ.
The wooden printing plate has been eventually fitted into the front of the organ and become part of the instrument.