'Gut Kerkow'. Organic butcher shop (03)
Interior Design, Furniture Design & Art Direction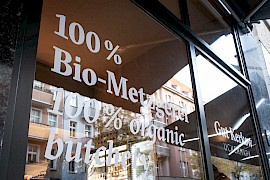 Design of the third outlet of 'Gut Kerkow', right in the middle of Berlin-Friedrichshain, in Grünberger Straße 54.
'Gut Kerkow' only offers bio-certified products to their customers.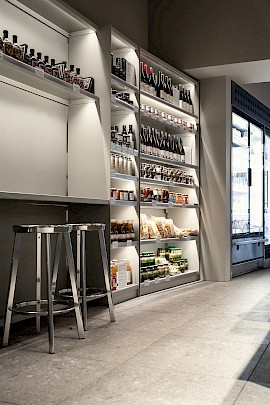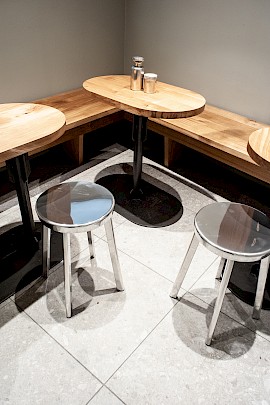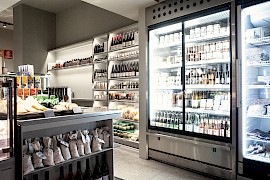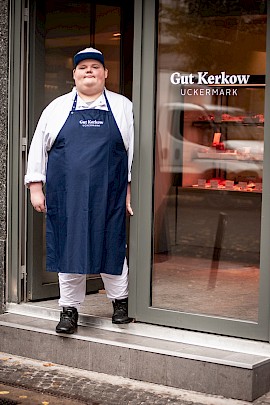 In the end it is always the people who bring soul to a place.
An absolut unique, engaged and knowledgeable team, that is serving the customers in Grünberger Straße every day.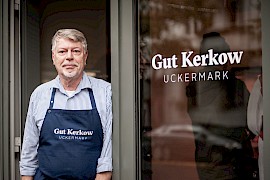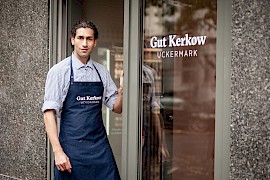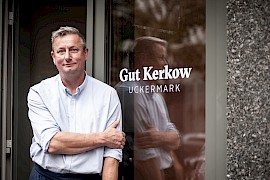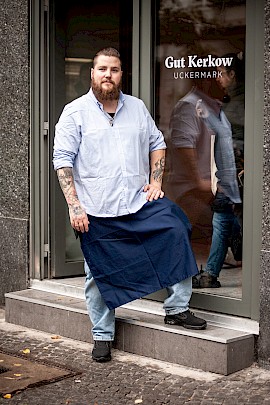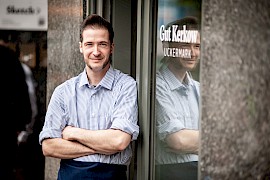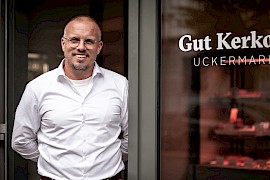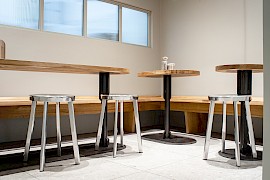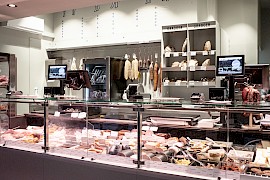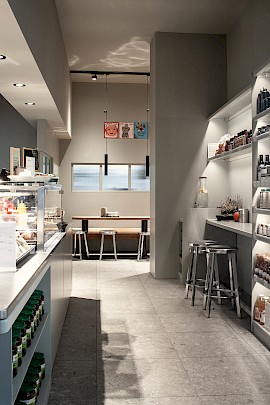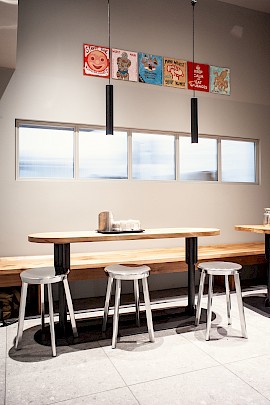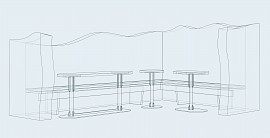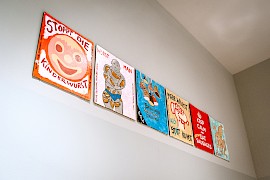 Dutchman Fredie Beckmans has contributed some of his 'sausage'-paintings. No need to explain why we are very happy with them and think, that they perfectly finish up the dining area of the Grünberger outlet.
Custom furniture / elements being developed for this project:
SANS N°213, window in steel, small
SANS N°214, window in steel, large
SANS N°215, corner piece for counter in steel and stainless steel
SANS N°216, sign in solid brass
SANS N°217, bench in solid oak
SANS N°218, board in window, steel
SANS N°219, shelf, large
SANS N°220, shelf, small
SANS N°221, back bar in steel
SANS N°222, table in steel and solid oak (different sizes)
all photos © Michael Sans