'HAAL ROSA B1'. Scenting device
Product Design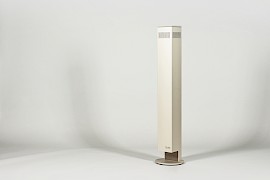 HAAL ROSA KG is a German manufacturer of scenting devices for the professional use. The company is committed to deliver the best quality scenting technology to enhance spatial experiences through scent.
We were asked to develop the new "B1", a high-end unit, mostly to be used in professional retail environments, hotels (lobby, spa, bar, hallway), offices, hospitals and doctor's practices as well as in residential environments.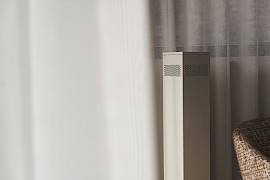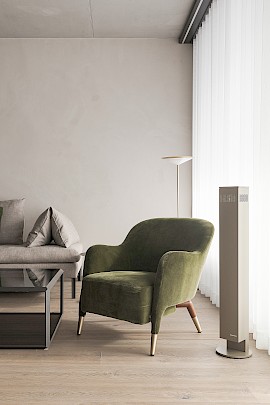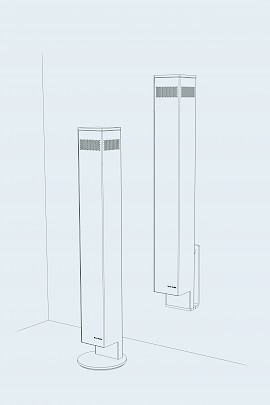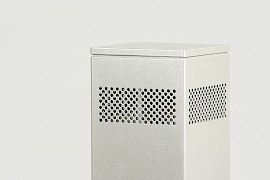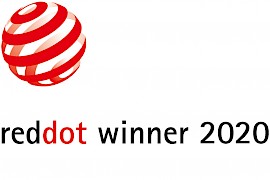 Winner of the Red Dot Award Product Design 2020: The HAAL ROSA 'B1'.
Statement by the Red Dot Award jury: "The high-quality overall appearance of this scenting device is defined by an aesthetically well-balanced design and sophisticated workmanship".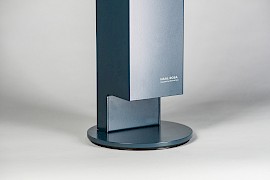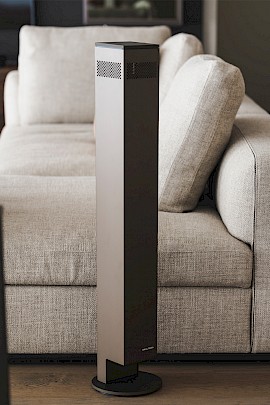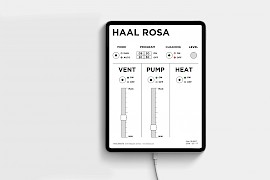 The device itself is a completely new development, the first and only one to be solely controlled via web browser from your PC or mobile device. The 'B1' can be fully programmed individually, has a very low power consumption and operates almost silently even when in full mode. The aspirated air is filtered by an electrostatic filter.
Along with the design of the unit itself MICHAEL SANS PRODUCT DESIGN was in charge of the development of the user-interface, packaging and graphics.
materials:
column and base in aluminum, powder-coated (eleven colours available) or alternatively with an anodized finish (five colours available).
 
links:
www.haalrosa.com
www.red-dot.org
www.armin-terzer.com