'One Reindeer - 200 Santas'. Shop-window installation for HUGO BOSS
Installation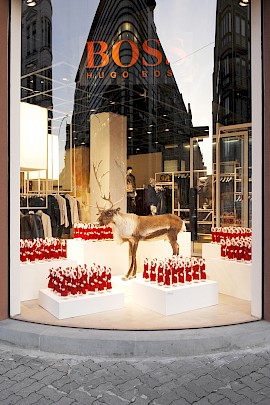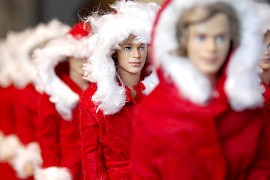 Installation at the the HUGO BOSS flagship store in Berlin.
The piece was on display for only two weeks just before the Christmas days and was rearranged and reconfigured for the New Year's celebration. The stuffed reindeer was found in Norway (no worries, it dies of a natural cause and was not shot for this purpose), all the little costumes for the santas were hand-sewn by master-seamstresses at the headquarter of HUGO BOSS in Metzingen.
materials:
stuffed reindeer (Norway), Barbie-Kens, fabric, wood, acrylic paint.
all photos © Frank Peters
links:
www.hugoboss.com
www.ffpeters.de