'Robots'. Shop-window installation for HUGO BOSS
Installation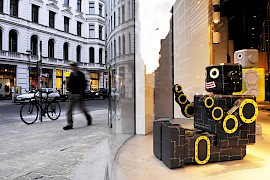 Installation for HUGO BOSS Orange. On display at the flagship stores in Berlin and Paris.
In order to reflect the current HUGO BOSS collection of that very season the design briefing asked for an abstract visualization of the late 60s, early 70s. Time pressure for the development and execution was extrem, thus the robots went from only a couple of quick ideation sketches right into model-making.
The pieces are constructed from card board, held by an inner wood construction, after hand-painted and finished with acrylic paint.
Two different sizes (large, standing version 2,5 meters in heights), both in standing and sitting posture.
materials:
wood, cardboard, metal, acrylic paint.
model making by Michael Sans
all photos © Frank Peters
links:
www.hugoboss.com
www.ffpeters.de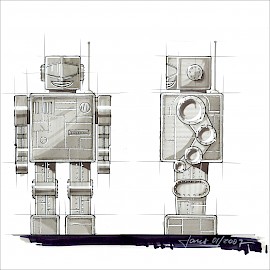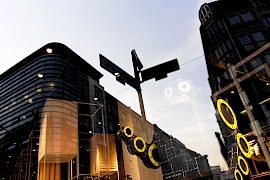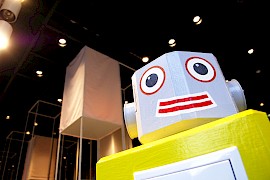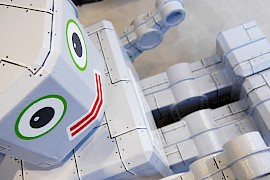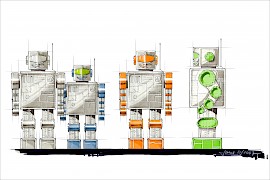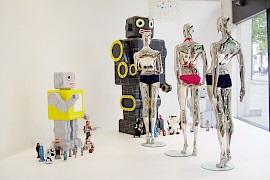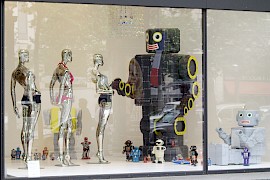 'Robots' on display at the HUGO BOSS flagship store Paris, Avenue des Champs Élysées, France in 2007.