SANS N°033 and SANS N°034. 'THE C**'T LIST'
Product Design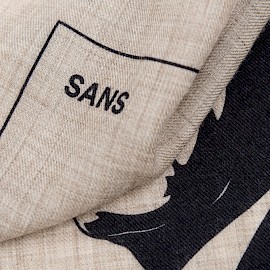 Woven into refined objects the series 'THE C**'T LIST' is an artistic statement as well as a political stance.
Together with renowned Swiss illustrator Gregory Gilbert-Lodge a series of scarfs and pocket squares was developed.
For now there is two different motives available, we think we will not have problems to find additional subjects to further add to the series.
all photos © Frank Peters
links:
www.michaelsans.com/shop
www.gilbert-lodge.com
www.ffpeters.de
SANS N°033. Very large, squarish scarf in 47 % silk and 53% wool. Done entirely in Italy, limited to an edition of 250 pieces per color.
unisex.
burnished by hand.
size: 140 x 140 centimeters (55 x 55 inches).
colors available:

LIST 002: blue / champagne
LIST 005: brown / grey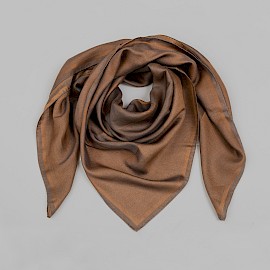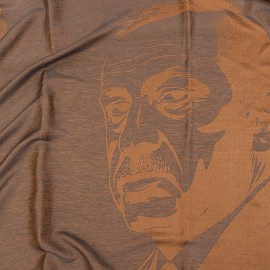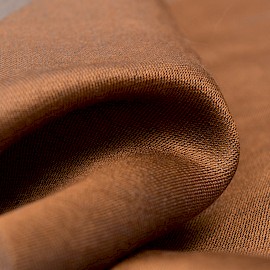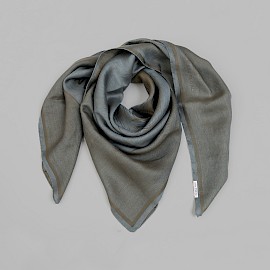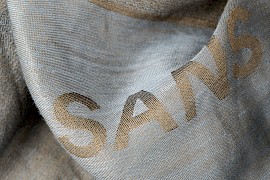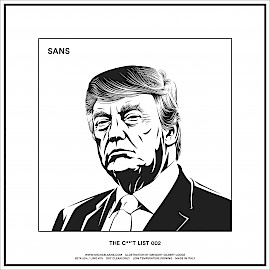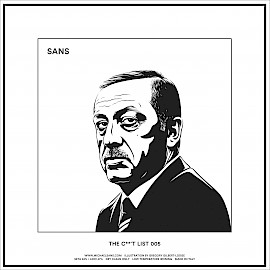 SANS N°034. The pocket squares are 42 x 42 cm (16.5 x 16.5 inches). Made from 90% wool and 10% yak. They are burnished by hand, all this is done in Italy.
colors available:
LIST 002:
natural wool / yak, print in navy
natural wool / yak, print in curry
LIST 005:
natural wool / yak, print in dark red-brown

natural wool / yak, print in black