SANS N°051. 'Mops, einstmals freiatmend'. Sculpture
Personal Project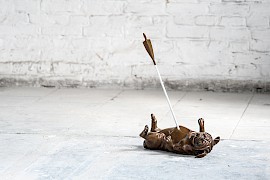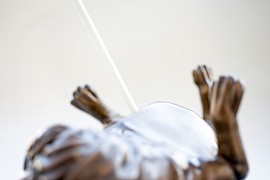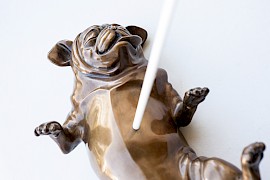 Personal project, limited edition, for sale.
 
Sculpture in solid bronze (heavy!).
Limited edition of 12 (+ 2 E.A.), numbered and signed.
Very high-quality cast with hand-made patination.
Life-size, weight is about 10 kg (22,05 lbs).
materials:
solid bronze, hand-made patination, brass and white powder-coating
 
modeling by Michael Sans
bronze-cast by 'Skulpturengiesserei Knaak', Berlin.
all photos © Michael Sans
 
links:
www.michaelsans.com/shop
www.skulpturengiesserei.de