SANS N°027. 'Warren in Brass'
Furniture Design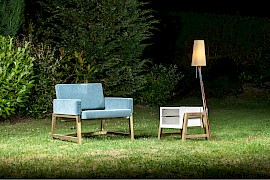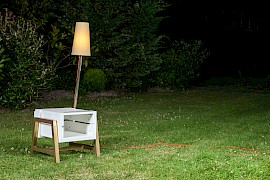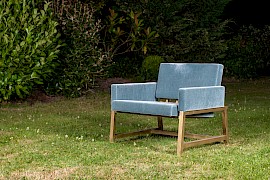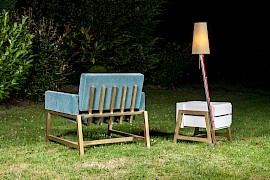 Custom-design for a private client. One-off, sold.
The SANS N°027 is based on the 'Warren'-chair that we had been designing for 'idee.creativmarkt'. This version features an all brass frame, cushions covered in a beautiful blue-green velvet fabric.
A little side table - with a lamp attached to it - is part of the ensemble. This lamp can be attached to either the table (as shown on the photographs) or to the chair.
materials:
brass, stainless steel, cushion-foam, fabric, wood, paint, lighting fixtures
all photos © Michael Sans